About 20 unemployed youth and emerging construction enterprises from Nyandeni Local Municipality recently participated in the NHBRC's Home Building Technical Skills and Occupational Health and Safety training programme.
The training which forms part of the NHBRC's Social Transformation and Empowerment Programme was made possible by a partnership between NHBRC and Nyandeni Local Municipality
The three (3) day training programme conducted prior was facilitated by NHBRC's Education, Training and Development (ETD) department with the objective of equipping the youth with home building technical standards, building regulations, health and safety processes. The training programme also focuses on Soil, Foundation, Super Structure, Roof and Finishing.
"The NHBRC is more than just a regulator and enforcer of the home building standards, we are also offering a number training programmes catering for youth, military veterans, women and people with disabilities who are interested to participate in the home building industry, "said NHBRC Training Officer Abongile Ntloko.
Ntloko said training programme is designed to equip young people with technical skills needed at various stages of house construction and health safety.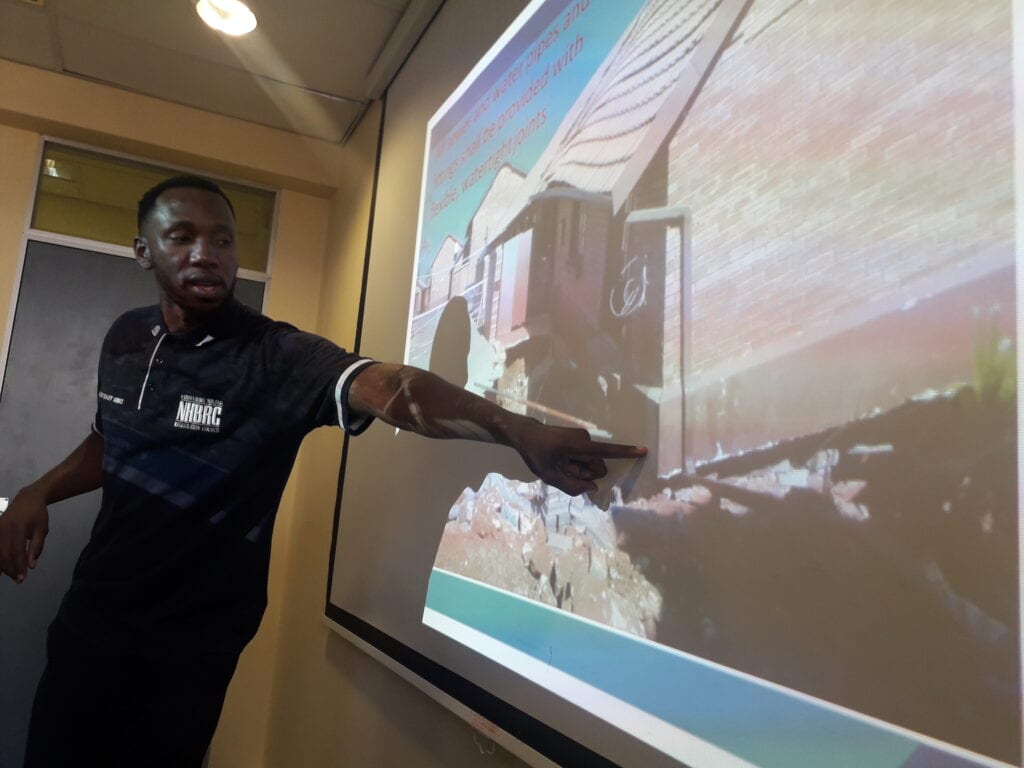 Onke Gcaza a SMME officer at Nyandeni Local Municipality said the training was part of the partnership between the municipality and NHBRC to upskill emerging home builders and young people.