In a bid to empower women-owned enterprises operating in the male-dominated construction industry, the NHBRC in partnership with the National Construction Incubator (NCI) hosted a successful three-day construction technical skills training workshop at Vulindlela Heights in Mthatha from 15 – 17 September 2020.
The NHBRC, an agency of the National Department of Human Settlements mandated to protect housing consumers and regulate the home building industry recently joined forces with NCI to upskill women builders in Mthatha, and East London and Port Elizabeth.
The NCI was established in 2006 as a public benefit organisation mandated to develop and mentor emerging construction companies in South Africa.
In line with COVID-19 safety protocols, the training workshop was attended by limited participants in order to observe social distancing.
According to the NHBRC Eastern Cape Provincial Training Officer, Abongile Ntloko the objective of the training was to equip women contractors with home building technical standards, building regulations, health and safety processes.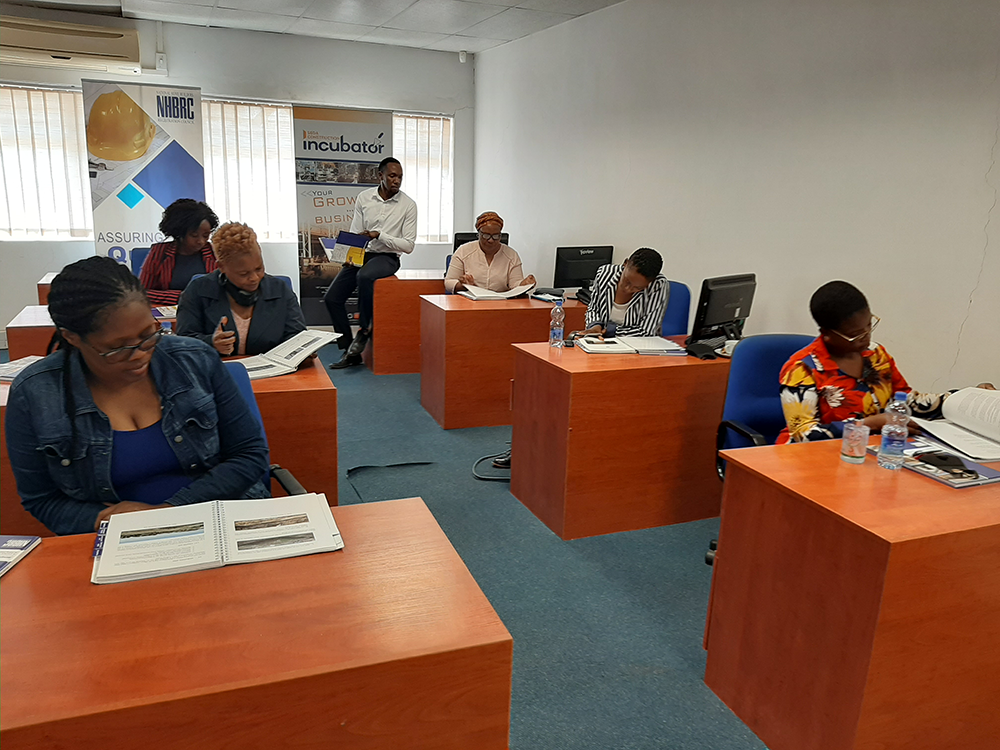 "The training programme focuses on Soil, Foundation, Super Structure, Roof and Finishing and also on health and safety processes. With this training workshop, we want to ensure that Emerging Contractors particularly women are complying with the NHBRC building and technical standards when they are building houses, "he added.
One of the participant, Kwandisa Nqwena an owner of the Mthatha based Igaga Building and Civil Contractors which was established in 2008 said the training was helpful as it emphasis on the importance of quality assurance during construction.
"We have learnt a lot about NHBRC home building technical standards and the importance of quality assurance from foundation to roof level. I will apply this knowledge to improve the quality of work my company produces onsite."
Another participant, Zingisa Makhwayiba from Mango Fire, established in 2018 said as a new entrant in the male-dominated industry the training was fruitful and eye-opener.
"As start-up business women in the construction industry this training will help me to be hands-on and not to rely on foreman during construction, "she said.
As part of its Social Transformation and Empowerment Programme, the NHBRC will be working the Provincial human Settlements, NCI and local municipalities to empower youth, women and emerging builders with much-needed construction skills.